Click here for November 1st event.  Your free admission ticket is waiting. Only 49 left.
Discover Why Nutrition Should be The First Line of Treatment for Mood Disorders & How To Improve Mental Clarity & Overall Brain Function.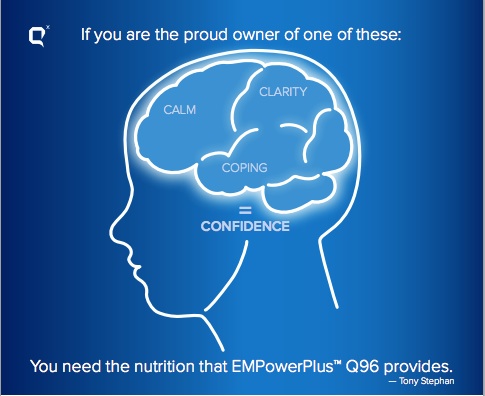 Come and learn about an all-in-one drug-free formula that holds the distinction of being the most-researched micronutrient formula of its kind in the world.  EMPowerplus Q96 has been proven to be effective in reducing rage, hyperactivity/impulsivity and mood swings while increasing calmness, mental clarity and the ability to cope, regardless of age or diagnosis.

Tony Stephan
Anthony Stephan, the formulator of EMPowerplus Q96, will be visiting Abbotsford as part of a North American tour to speak about his personal experience with developing Q96.  He will be sharing  some of the clinical research which shows Q96 is a powerful brain food that is not only safe and effective at improving mood and mental challenges, but is essential for anyone interested in achieving optimum health and brain function.  According to Dr. Daniel Amen, our brains make up only 2 percent of our body's weight but use 20 to 30 percent of the calories we consume, making our brain the most expensive piece of real estate in our body.
EMPowerplus Q96 is the ONLY formula with a court approved nutrient claim by Health Canada for mood enhancement.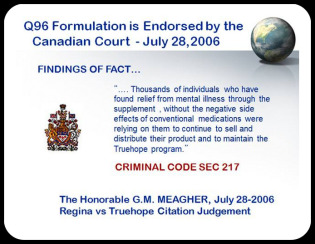 Special Guest Speakers will be:
David Hall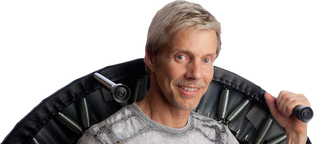 For over 25 years, Cellerciser founder David Hall has been helping people of all ages discover better health, wellness and vitality. People of all ages and sizes are enjoying the results of the zero-impact workout that burns over 700 calories per hour, melts fat, builds muscle and provides a long list of health-building benefits including improved digestion, immune system, coordination, sleep, anti-aging and sex!
Dr. Keith Robbins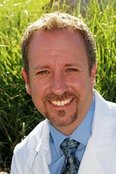 Dr. Keith C. Robbins is the CSI of Health (Cause-Symptom Investigator) and the formulator of eQuivalent+Xanthones Meal Replacement Shake. With so many nutrition and meal replacement shakes on the market today, how do you choose one that really works? Discovering what separates eQuivalent+ with Xanthones Meal Replacement Shake from the rest is your first step towards achieving better health through proper nutrition.
Denise Griffin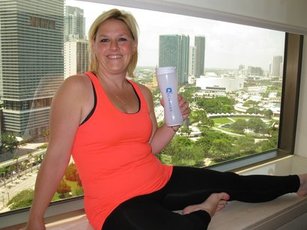 In addition to celebrating loosing 102 pounds since starting Q Sciences supplements in November of 2013, Denise is also celebrating 9 months of being mood medication free from 19 years of prescription drug use! Come hear Denise share her amazing story of how she regained her mental and physical health, and her ability to feel the love from her husband and family again.
Keynote Speaker Presentations ~ 9:00 – 12:30
Lunch with Marc Wilson & Jimmy Kossert ~ 1:00 – 2:00
Breakout Sessions with Keynote Speakers ~ 2:00 – 3:30
Event Tickets $10.00
Limited Prepaid Lunch Tickets $10.00
For more information and tickets please contact:
Debby at 778 508-8176 or debbyisonq96@gmail.com
Register early and get your event ticket for free!!
Have questions about Discover Why Nutrition Should be The First Line of Treatment for Mood Disorders & How To Improve Mental Clarity & Overall Brain Function?
Contact Debby